NFT

news.coincu.com

15 February 2023 12:52, UTC

Reading time: ~7 m
---
What is Blur NFT Marketplace?
Blur is currently the new NFT marketplace that is making waves on Ethereum. It is being evaluated that will take NFT trading to the next level with a host of new, innovative features. So let's find out why it generates such great heat
Blur is a community-based NFT marketplace and aggregator designed for professional traders. It introduces many new features and quality of life updates compared to other leading markets, making the NFT trading experience more streamlined and intuitive.
The platform aggregates NFT listings from leading marketplaces like OpenSea, LookRare, and X2Y2, and allows users to list their assets natively on Blur. Unlike many other NFT marketplaces that charge a commission on transactions, Blur maintains a 0% fee on selling NFTs.
The marketplace was first announced in March 2022 and has garnered a large following on social media by encouraging those learning about the growing platform to refer friends to the waitlist. Those with the most referrals and a select few members of the community were given access to test Blur in closed beta ahead of its public launch on October 19.
The Blur NFT Marketplace is only available on Ethereum mainnet.
The Blur NFT Marketplace is a safe and secure platform for NFT traders. All transactions are verified on the Ethereum blockchain and stored securely in wallets that are owned by users. The team is backed by prominent VCs including Paradigm, Coinbase Ventures & E-GIRL Capital.
Highlights
As an NFT exchange for traders, Blur has a competitive advantage in features that make NFT trading more convenient and easier for users:
Features
The platform claims that it runs up to ten times faster than other NFT aggregators, showing pending transactions on NFTs in less than a second, and updating listings every four seconds. The lightning-fast pending transactions display, combined with near-instant metadata updates on collection art reveals, gives Blur users a huge advantage in sniping NFTs. Additionally, Blur's gas priority presets help users outcompete those buying NFTs through other exchanges or aggregators by getting their purchase transactions processed first. The cherry on top is that Blur's contracts are more optimized than other marketplaces, saving users up to 17% on gas fees.
Another widely-praised feature is how Blur's interface clearly displays the rarity of different NFT traits and even allows users to see the floor price for specific attributes. Instead of trawling through listings and past sales to accurately value your above-floor-price NFTs, Blur does all the hard work for you by finding the lowest listings for each individual trait and presenting the data in an easily digestible format. This feature helps users accurately value their own assets and can also aid those looking to snipe NFTs with undervalued attributes.
Blur also excels ahead of its competitors by offering tools to help users "sweep the floor" – slang for buying multiple of the lowest-priced NFTs from a given collection. All collections feature a floor depth chart showing how many NFTs are listed at various intervals above the floor, helping prospective sweepers visualize how their purchases will impact the market. Sweeping on Blur also includes a couple of important quality-of-life updates, such as skipping NFTs that already have pending transactions (again, helping save gas) and skipping over NFTs marked as suspicious or stolen. And when it comes to reselling those swept NFTs, Blur has users covered with its gas-optimized bulk listing and delisting functions.
The only real criticism of Blur's features is that they are currently only available for Ethereum-based NFTs. However, the Blur NFT Marketplace team has hinted that it plans to integrate NFTs on other chains such as Polygon in the future.
What is BLUR token?
BLUR token is Blur's long-awaited native token. It is an ERC-20 governance token that will have a maximum supply of three billion. 12% of that supply is allocated to airdrop holders, with another 78% delegated to two key contracts and 9% owned by a multi-signature wallet controlled by the Blur team. The earliest information from CoinMarketCap puts the token's fully diluted market cap at $14 billion, with a $1,000,000 BLUR token currently trading for only around $5, but the most recent figures have plummeted both of those levels to just under $2.5 billion and $0.69.
Users have been collecting BLUR tokens as airdrops from the platform over the past few months. The first airdrop rewarded those "stuck in a bear market," i.e. anyone who traded NFTs on Ethereum in the six months leading up to Blur's October launch. The second included care packages. The BLUR token is intended for users of the platform who listed NFT on Blur (after a certain threshold is met) between October 19 and December 5. The third batch is aimed at traders who have bid on Blur. and is the largest of the three airdrops. Active users who keep up with this system have been anticipating the token launch a lot.
The event that the NFT investment community has been looking forward to since the end of January until now is the release of BLUR tokens by NFT Blur and an airdrop for early supporters.
Accordingly, those who have participated in NFT listing and trading on Blur since the project was launched in October 2022 will have the opportunity to receive NFT "Care Packages" with a different rarity. These NFT packages, as of 1:30 pm ET on February 14, 2023, will be unlocked and give holders the right to receive the corresponding amounts of BLUR tokens.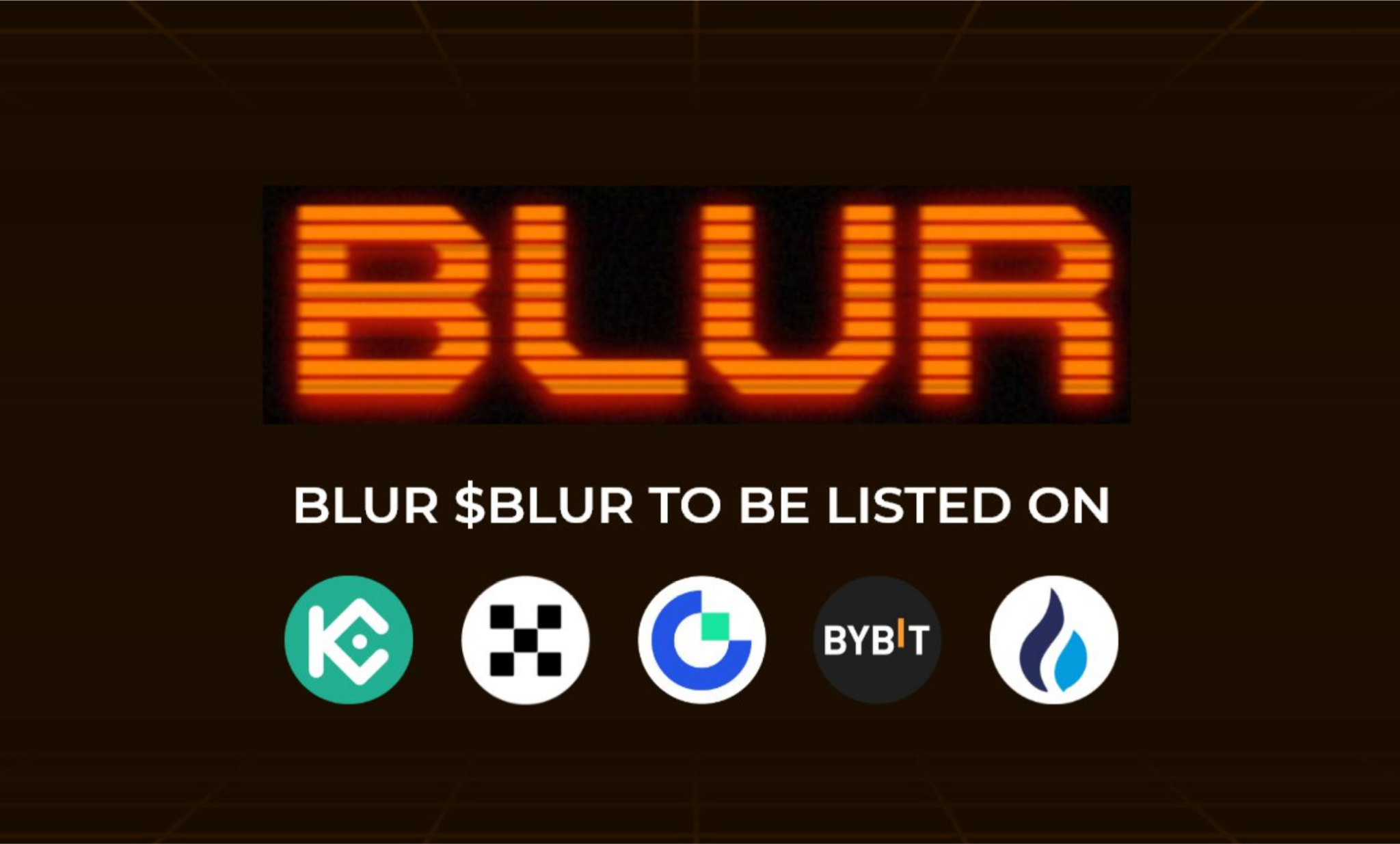 Blur has gone to great lengths to avoid incentivizing volume as a Web3 platform, as this encourages transaction washing, resulting in distorted metrics and lower quality products to deliver to the user base. its. Instead, there is liquidity incentivized through a second airdrop by rewarding users who have listed NFTs on their platform (and not rewarding users for the actual sale of those NFTs). They removed the refund from the wash trade. And with the third airdrop, which focuses on Blur's bids, the market does the same, especially by offering greater rewards for bids that are closer to the floor price and better reflect the true market price. economics of those NFTs.
Information about BLUR tokenomics:
Total supply (total supply): 3 billion tokens
12% airdrop 1.
40% of total supply will be released in year 1.
30% in year 2.
20% in year 3.
10% in year 4.
BLUR Utilities
BLUR will be used as the market's governance token, allowing the platform to move towards a more decentralized future. Blur is also taking a unique approach to the royalty debate with token dynamics, as platform users who choose to maintain creator royalties will be rewarded with multiple tokens. more reported.
Web3 will have to wait and see how Blur's users react to the BLUR token launch. Nansen, a Web3 analytics firm, recently highlighted how LookRare users reacted to that platform's native token when it launched, noting that most holders have sold, transferred, or staked stake their tokens. For now, users should be careful to avoid malicious actors trying to extract their tokens, as discerning observers have noticed fake Blur token contracts being deployed to deceive platform users are not careful.
Launching tokens can do wonders for Web3 entities, but they must be navigated properly. For all of Blur's recent success, it doesn't have the pedigree of an NFT mainstay like the Bored Ape Yacht Club. How its community reacts to the launch (and the utility and value it brings to them) is likely to have a major impact on the future of the burgeoning market giant. If they're not careful, things can go awry very quickly.
Project team
The project does not share all information about the team, however, the Twitter nick named @PacmanBlur is acting as a representative from the team to interact with the community.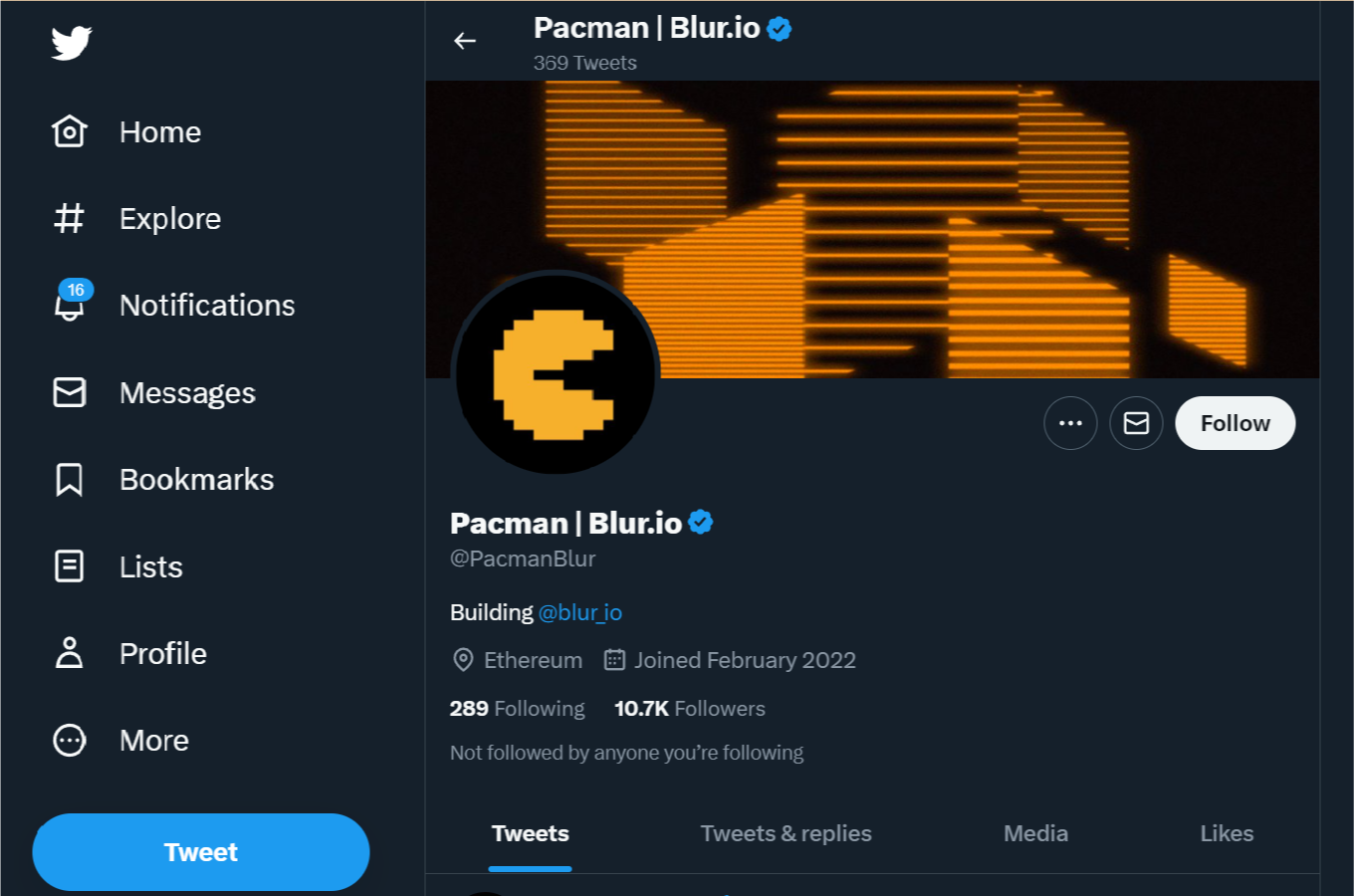 According to sources shared on Mirror, the individuals behind Blur are experienced NFT traders and developers from MIT, Citadel, Five Rings Capital, Twitch, Brex, Square, and Y Combinator.
Investors
In March 2022, Blur announced successful fundraising of more than 14 million USD in the seed round with the participation of Paradigm, eGirls Capital, 0xMaki, LedgerStatus, Keyboard Monkey… In which Paradigm is the leading investment fund for Blur.
Conclusion
Overall, Blur is an extremely promising NFT market and is rapidly gaining traction in the space. With zero-fee trading, $BLUR token airdrop, and convenient scanning mechanism, it's easy to see why so many traders are turning to Blur for their NFT needs.
Besides, Blur NFT Marketplace has a development team with a lot of experience in blockchain technology and cryptocurrency marketing, it will be interesting to see where they will use the platform in the future.
Whether you are an experienced NFT trader or just starting out, Blur is definitely a platform worth considering for all your NFT needs.
DISCLAIMER: The Information on this website is provided as general market commentary and does not constitute investment advice. We encourage you to do your research before investing.
---